We are team of independent suppliers, installers and wholesalers of artificial grass. We guarantee to provide a high quality, first class service at unbeatable prices!
Our aim is to give you a fabulous green, low maintenance artificial lawn for you and your family to enjoy whilst providing a efficient, friendly and satisfying service.
We are not a franchise! and as suppliers and sellers of  artificial grass we give careful consideration to the most important factors from our customers' point of view from quality control to safety to the most important – low pricing!
All our artificial grass is very hard wearing and safe; it is colourful, UV resistant, child and pet friendly. Our artificial grass is flame retardant and water resistant. And we guarantee our artificial grass for ten years.
Why Choose Us?
We provide a Guarantee on our grass for 10 years
Highest quality, safe and hard-wearing material
Friendly, reliable and experienced artificial grass fitters
Fast, efficient all-in-one supply and fit service
Independent suppliers across the UK.
Aftercare service available for your new lawn
We work along side a market leading european manufacturer for our grass so we know where it comes from! we are approved supplier's and installers for our manufacturer.
We say no to cheap imports from china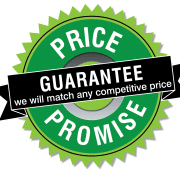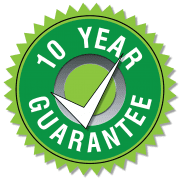 "If #carlsberg did lawns they'd probably be as good as Consumer Grass"
"Amazing job. So happy now got area of my garden for year round use and perfect for practising my putting on!"
"So had my new lawn now for a few days and it is fabulous. Cannot believe the difference it has made. Honestly didn't think we would love it as much as we do."
"In just 3 days my garden has been transformed by the team. The guys were on time, tidy, and really well organised. They were friendly and polite. I have two large dogs, and I love being outdoors, but for years I have neglected my outdoor space, and dreaded going out to flog myself to make it look half decent . My daughter said, " best thing you have ever done !"
"We too have just had consumer grass fit artificial lawn for us and the difference to our garden is amazing – we have gone from a dusty thread bare patch of lawn to a lush green and far more useable space"
"We have just had our new artificial grass fitted by Consumer Grass – and it's amazing! We have turned a lawn that was permanently waterlogged and muddy into an amazing space! The whole thing took just two weeks from first contact to finish of job, and everything was left clean and tidy afterwards. Would highly recommend!!!"
"Absolutely in love with our new grass. The guys have done a superb job and the kids and the dog can't believe how usable the garden is now. Thanks guys top job."
"Amazing company in love with our new lawn so much easier and our little boy and dogs love it as well!!!"