ARTIFICIAL GRASS FOR DOGS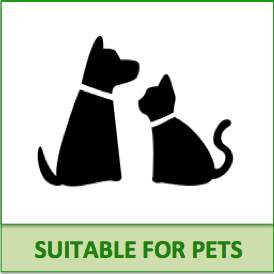 Artificial Grass – West Midlands
Dogs simply love the outdoors, and we are finding many of our customers are looking to create a year round lawn which is low in maintenance.  In simple terms, an artificial lawn is mud free, can't be dug up and is simple and easy to maintain.
Artificial Grass is perfectly safe for your pets as long as you choose an ethical, reputable artificial grass installers, like Consumer Grass; you can be rest assured that we only supply the best safest artificial grass around.
DOGS JUST LOVE ARTIFICIAL GRASS FROM CONSUMER GRASS
No Muddy Paws
Artificial grass can be used in all weather and all year round. Artificial lawns dry out quickly due to the fully-permeable system we install. This allows water and rainfall to drain straight through the grass and into the soil sub-base, causing no pudding to your new artificial lawn.
No Chemicals Required
Unlike a natural lawn, artificial grass doesn't require fertilisers to keep it looking good. It's made up of synthetic materials that won't stain or get muddy, so you don't need to use any harmful chemicals near your lawn.
If necessary, you can use a pet-friendly weed killer, but usually this isn't needed as surface weeds caused by airborne seeds will just gently pull out.
Dogs won't try to dig it up
The reason most pets try to dig up real grass is because of the mud. However, since artificial grass means there's no mud involved, pets are less inclined to try and dig or pick at it. As it's made of plastic, it has completely different properties to real grass, and serves as a deterrent to stop pets from ruining it.
We've have installed artificial grass in many homes across the West Midlands with even the most unruly dogs have never had any problems with pets trying to dig up artificial grass or pull it up at the edges. However, we do recommend if your dog is boisterous to use on a lead for the first couple of days so they get used to the lawn – it is after all their new toy and will want to play with it.
It's extremely strong and durable
Artificial grass supplied by Consumer Grass is designed to withstand heavy use, and is strength-tested to exceed British standards. This means your dog won't be able to eat it, or destroy it. Because it's so tough and durable, it can typically handle heavy use all year round from people and pets alike.
Soft and Spongy
In our experience, pets tend to love the feel of artificial grass just like they do real grass. This is because it is made of soft and springy materials, making it enjoyable and fun for them to play on.
Artificial Turf Does Not Require Chemicals
There are no chemicals required in the care of artificial grass, and overall maintenance is much simpler and less time consuming than caring for a normal grass lawn. When choosing which is the best option for you as a pet owner, you will also need to consider the potential for bacterial buildup in areas frequently used as your dog's favorite spots to relieve himself.
Most natural grass requires fertilizers, herbicides and pesticides to keep it looking its best and to keep bugs at bay. There are organic options available for lawn care, but if you use a landscaping company to care for your yard, it may be difficult to ensure all-natural products are being used. If your dog likes to chew grass in your yard, using chemicals in your lawn care can be a concern.
With Artificial grass, if you want to go an extra step towards ensuring a bacteria-free play area for your children and pets, you can mix vinegar and water in a spray bottle to spray down areas where pets frequently urinate.
DOGS IN THE WEST MIDLANDS JUST LOVE ARTIFICIAL GRASS FROM CONSUMER GRASS