GREAT DESIGN IDEAS FOR YOUR GARDEN PATIO
As most of us unfortunately look set for a STAY-CATION in Solihull, Leamington Spa, Cannock or wherever you live in the West Midlands, this year we wanted to give you some ideas how to spruce up your patio. This year might be time to make your garden and patio space an area you love to spend time in, hassle free. Maybe lazing in a hammock, sunbathing on a lounger, or enjoying a glass of Rose in the late afternoon sun – at least make the most of it  ! 
Like Artificial Grass lawns, Patios have the benefit of being relatively low-maintenance compared with other garden designs. Like Artificial Grass this means they can also be enjoyed year round and not just in those summer months.
Invest in a warming fire pit or heater lamp, or build a gorgeous brick fireplace or pizza oven. Aside from creating a cosy focal point and an area for enjoying cooler summer evenings, they'll also allow you to use the patio space during cooler spring and autumn months. With the British weather being notoriously unpredictable, it's worth creating some covered areas too, for example a traditional awning or canopy.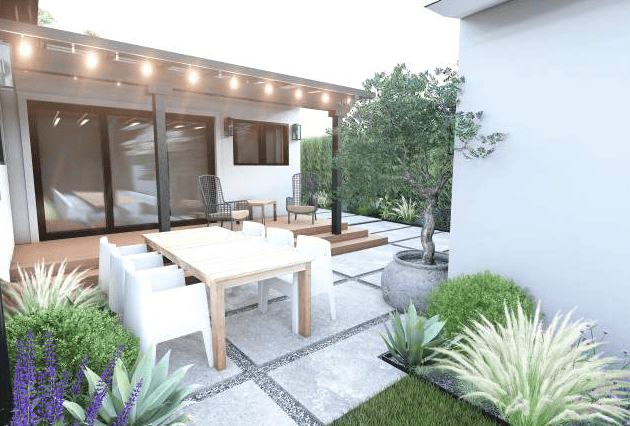 If you have a small patio then look to plant up; invest in a striking living wall or create a low-maintenance alternative by planting climbing plants or trading plants. Fast growing plants such as bamboo and grasses in a planter can also create a wall of green without using too much space.
And remember they don't just need to be areas to entertain; Think about creating your own 'Zen Den' for quiet relaxation and reflection , or "Playzones" for the children.